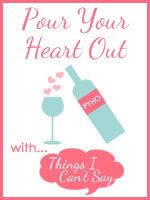 Memories, may be beautiful and yet
what's too painful to remember
we simply choose to forget
So it's the laughter we will remember
whenever we remember
the way we were.
The Way We Were - Barbra Streisand
I've downloaded this song quite long ago, and put it on my Blackberry, but accidentally forgotten and I never listed it on any of my play list. And yesterday when I randomly played all the song (total 195 songs) this song came up while I was on the train on my way back home....
And suddenly, all my childhood memories just burst into my head....,
it gives me goosebumps coz it ended up with my moms face all over my head....
I hope I have more to remember...
but realize that I dont have much...
only a few memories...
But I'm happy that most of the few that I remember was the nice things, all the beautiful things...
All my family and old friends of my family said that I inherit everything that my dad have...
face, hair, skin tone, smile, how I walk I get it from him....
we even have same attitude...
But I have a vision and I'm quite sure that this vision is really happen long time a go
Me and my lovely mother dance a silly dance together and sing a long even though I forgot what is the song
And I know in my heart, that we have one thing in common,
we both love to dance....
I know ...it was beautiful
I miss her a lot.....
so so much...


Can it be that it was all so simple then
or has time rewritten every line?
If we had the chance to do it all again
tell me would we? Could we?
The Way We Were - Barbra Streisand
xoxo
p.s. my mom died when I was 6 years old...